Good Shepherd Cathderal
LENT is a solemn religious observance in the Anglican liturgical calendar that begins on Ash Wednesday and ends approximately six weeks later on Holy Thursday, the memorial of the Lord's supper the Thursday of Holy Week before Easter Sunday. The purpose of Lent is the preparation of the believer for Easter through prayer, doing penance, mortifying the flesh, repentance of sins, almsgiving, and denial of ego. This event is observed in the Anglican Church Worldwide as in other Churches.
You're invited to join us in Mass as soon as the country finds a solution in dealing with the coronavirus. And once again you can come join us in giving Praise and Thanksgiving in the name of the Father, the Son and the Holy Spirit.
Betrayal and Arrest in Gethsemane

47 And while He was still speaking, behold, a multitude; and he who was called Judas, one of the twelve, went before them and drew near to Jesus to kiss Him. 48 But Jesus said to him,

"Judas, are you betraying the Son of Man with a

kiss?"

49 When those around Him saw what was going to happen, they said to Him, "Lord, shall we strike with the sword?" 50 And one of them struck the servant of the high priest and cut off his right ear.

51 But Jesus answered and said, "Permit even this." And He touched his ear and healed him.

52 Then Jesus said to the chief priests, captains of the temple, and the elders who had come to Him, "Have you come out, as against a robber, with swords and clubs? 53 When I was with you daily in the temple, you did not try to seize Me. But this is your hour, and the power of darkness."
Anglican Church Worldwide
9301 Lebanon Road, Belleville, IL 62223 USA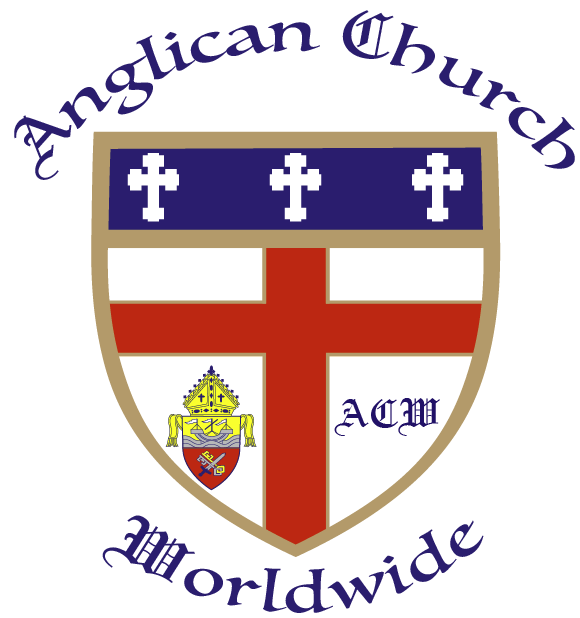 Reaching Out to the World and..... Beyond
Under the Protection of the Cross
Disclaimer: This is the original and authorized version of the Anglican Church Worldwide website.
We assume no responsibility for the contents and/or publication of any site created after our initial publication date.