Patriarch's Vision
J. David McGuire, DD
30 Jun 2019
Rebuilding the Cathedral of the Good Shepherd


As we move forward from this repair of our cathedral, let's look forward to keeping it a place that is inviting to the members of our community and to envoys of Christ from around the world, to come together for the enrichment of their own souls and for the spreading of the Gospel of Jesus Christ to the entire world.

27 Jun 2019
Jerusalem!


William Blake, British poet born in London in 1757, was familiar with the stories associated with Glastonbury and the presence of the Messiah in the British Isles. In his beautiful poem entitled Jerusalem, a British anthem of the sort of the United States' perineal favorite, "America." Blake pens his thoughts in a tender and loving way...

2 May 2019
Patriarch Appoints Provost of ACW


...I must still perform the duties that can be so vital to a growing church. And one of those duties is to appoint qualified men of God to positions of authority in the church and to assist them in becoming a bright light...

2 Mar 2019
That Old Friend's Religion


This is a true story written into a song about a friend of mine in Tulsa, Oklahoma, who headed a small neighborhood ministry called "Angel Arms," directed toward housing, feeding and clothing runaways and homeless children. You may know someone just like him.

15 Feb 2019
Wish You Were Here


...we often think about the men who gave their lives on the battlefields, but since the attack on America on September 11, 2001, a total of 148 women deployed to Afghanistan, Iraq, Kuwait, and Syria have lost their lives in service to America.

10 Feb 2019
Serving His Church with Humility


I will desire the prayers of all the clergy and laity of the ACW that I will somehow develop the wisdom and Biblical knowledge needed to offer the right kind of spiritual guidance and encouragement for our leaders. The kind they will need as they blaze paths of liberty for those enslaved by sin, and give proper guidance to them in a parish or diocese setting.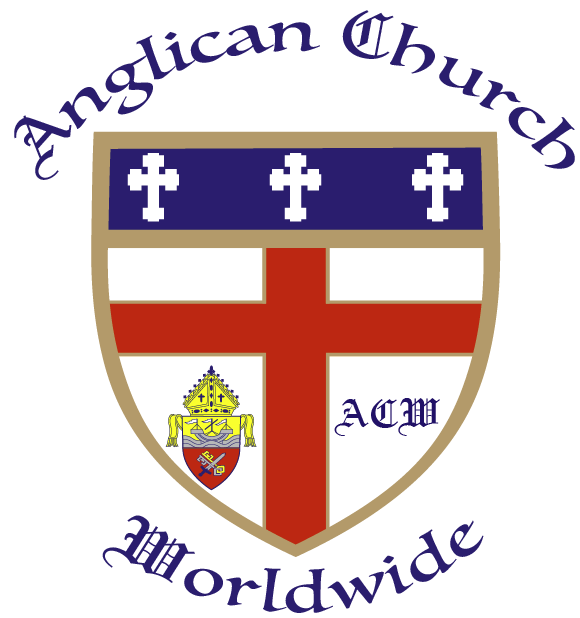 Reaching Out to the World and........ Beyond
Under the Protection of the Cross
Disclaimer: This is the original and authorized version of the Anglican Church Worldwide website.
We assume no responsibility for the contents and/or publication of any site created after our initial publication date.