His Grace ++Archbishop Hartley
"Grief is the Price that we Pay for Love"

Our beloved Patriarch, Archbishop Hartley, made his transition on the eve of 26 August 2021. The Anglican Church Worldwide ACW, Good Shepherd AC, Family and Friends will truly miss him.

The lives he touched is immeasurable. The world has

lost a tireless vineyard worker. For he understood that he had to...

Work, for the night is coming,

While their bright tints are glowing,

Work, for daylight flies.

Work till the last beam fadeth,

Work, while the night is darkening,

I AM the resurrection and the life, saith the Lord: he that believeth in me, though he were dead, yet shall he live: and whosoever liveth and believeth in me, shall never die.

REMEMBER thy servant Archbishop Hartley, O Lord, according to the favour which thou bearest unto thy people, and grant that, increasing in knowledge and love of thee, he may go from strength to strength, in the life of perfect service, in thy heavenly kingdom; through Jesus Christ our Lord, who liveth and reigneth with thee and the Holy Ghost ever, one God, world without end. Amen.

O GOD, whose mercies cannot be numbered; Accept our prayers on behalf of the soul of thy servant Archbishop Hartley departed, and grant him an entrance into the land of light and joy, in the fellowship of thy saints; through Jesus Christ our Lord. Amen.

M

OST merciful Father, who hast been pleased to take unto thyself the soul of this thy servant Archbishop Hartley; Grant to us who are still in our pilgrimage, and who walk as yet by faith, that having served thee with constancy on earth, we may be joined hereafter with thy blessed saints in glory everlasting; through Jesus Christ our Lord. Amen.
Now the evening falls asunder

And the night is drawing nigh,

Shadows now are long and wanting

Slipping quietly into night

As the darkness slowly gathers

Light is gone from the sky

Stars begin to shine and wonder
farewellyourgrace@gmail.com

"Farewell Your Grace"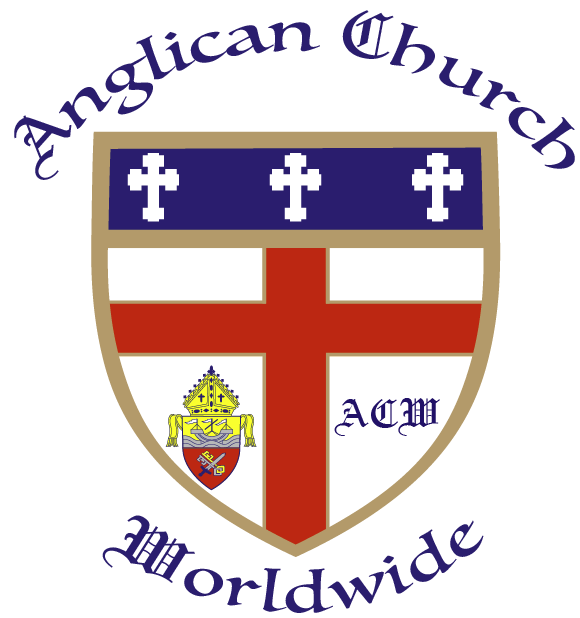 Reaching Out to the World and..... Beyond
Under the Protection of the Cross
Disclaimer: This is the original and authorized version of the Anglican Church Worldwide website.
We assume no responsibility for the contents and/or publication of any site created after our initial publication date.