Collects, Epistles, and Gospels for Ascensiontide - Whitsuntide
I believe in God, the Father almighty, maker of heaven and earth;
And in Jesus Christ his only Son our Lord; who was conceived by the Holy Ghost,
born of the Virgin Mary, suffered under Pontius Pilate,
was crucified, dead, and buried. He descended into hell.
The third day he rose again from the dead. He ascended into heaven,
and sitteth on the right hand of God the Father almighty.
From thence he shall come to judge the quick and the dead.
I believe in the Holy Ghost, the Apostolic Church,
the communion of saints, the forgiveness of sins,
the resurrection of the body, and the life everlasting.
The Sunday After Ascension
O GOD, the King of glory, who hast exalted thine only Son Jesus Christ with great triumph unto thy kingdom in heaven; We beseech thee, leave us not comfortless; but send to us thine Holy Ghost to comfort us, and exalt us unto the same place whither our Saviour Christ is gone before, who liveth and reigneth with thee and the same Holy Ghost, one God, world without end. AMEN.
The Epistle.
1
St. Peter 4:7-11
THE end of all things is at hand: be ye therefore sober, and watch unto prayer.
And above all things have fervent charity among yourselves: for charity shall cover the multitude of sins.
Use hospitality one to another without grudging.
10 As every man hath received the gift, even so minister the same one to another, as good stewards of the manifold grace of God.
11 If any man speak, let him speak as the oracles of God; if any man minister, let him do it as of the ability which God giveth: that God in all things may be glorified through Jesus Christ, to whom be praise and dominion for ever and ever. Amen.
The Gospel
S
t. John XV26, and part of XVI
WHEN the Comforter is come, whom I will send unto you from the Father, even the Spirit of truth, which proceedeth from the Father, he shall testify of me:
And ye also shall bear witness, because ye have been with me from the beginning.
1 These things have I spoken unto you, that ye should not be offended.
2 They shall put you out of the synagogues: yea, the time cometh, that whosoever killeth you will think that he doeth God service.
3 And these things will they do unto you, because they have not known the Father, nor me.
4 But these things have I told you, that when the time shall come, ye may remember that I told you of them.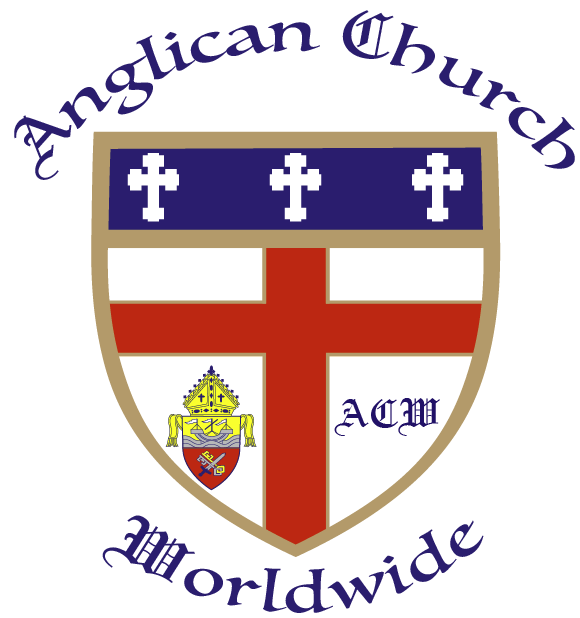 Reaching Out to the World and..... Beyond
Under the Protection of the Cross
Disclaimer: This is the original and authorized version of the Anglican Church Worldwide website.
We assume no responsibility for the contents and/or publication of any site created after our initial publication date.