TODAY'S ARTICLE... > Blessings All Around





27 Sep 2017

Blessings all around, now we share.

This season of hurricanes has been hard on all those it touched but what is most sad is that when the cameras are gone so goes the interest, its no longer a major-story.

The famous slogan

"We will keep you in our thoughts" is now mere words, spoken and forgotten.

11 countries in the Caribbean and 5

USA states took major hits, how can we forget them. They need us now more than ever.

W

ords and promises must mean something; thus, if there is something you can do, please do so not for the publicity but the caring heart

God gave you.

The ACW, through a benefactor, sent 100 cases of Dasani

water (Compliments of Coke Cola) to the Caribbean

I

sland of St. John.

Our hearts are now open to the people of Puerto Rico. We have asked ACW members and friends to open their doors (if-they-can) to those who are being dropped off in the USA with no place to go. Our recent fund raising though donated CD's will be to assist when they arrive in the USA.

We thank all those who sent letters and emails as they saw the fraud and plagiarism

pushed on the ACW by the worldwide Anglican church (wac?). Their behavior made our fundraising rise by more than 40%.

W

e are grateful but eventually the leadership will see that they have been misled, our doors will be open in spirit

and prayer.

The ACW will be in Port St. Lucie this weekend where a new traveling RV vehicle will be presented to the Presiding Archbishop to assist him in his travels.

As we prepare to close September we thank you for your support. Our gratitude is on the way to you in our massive mailing of 100 CD's of thanks.

We give praise and thanks for the return of Good health of our beloved Bishop David McGuire. He has been elevated to the office of Archbishop to the Patriarch

with the responsibilities as Director of finance and vetting of new applicant.

May the blessing of almighty God be with you all.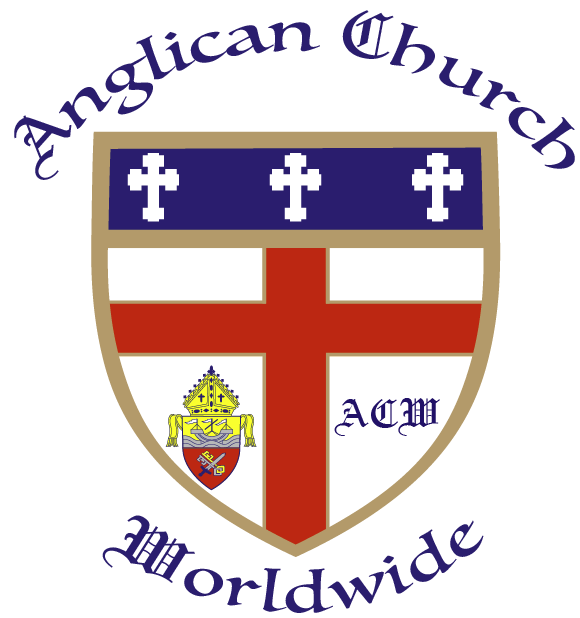 Reaching Out to the World and........ Beyond
Under the Protection of the Cross
Disclaimer: This is the original and authorized version of the Anglican Church Worldwide website.
We assume no responsibility for the contents and/or publication of any site created after our initial publication date.