TODAY'S ARTICLE... > Divine Blessing





5 Oct 2017

Sometimes its hard to imagine how adversity brings blessings-to-your-door. Ere since our website and Facebook were hacked, it seems that many have been calling, tithing and supporting our mission as never before. We are grateful for blessings all around.

We have received calls (not emails) from Africa, New Zealand and from within the USA within the past few weeks. This makes our heart glad. We rejoice at how God has used this mission to blest others and they us. We shall endeavor to build his kingdom.

We rejoice in the return of Archbishop McGuire. God has restored his health and now he takes the charge as AB to the Patriarch.

This week we revived a pastoral friendship from 2004. What a fellowship we had then and now again as he would joyfully say "hallelujah".

We are glad that our friend and brother Bishop in Puerto Rico is recovering from the storm which did its worse. Thanks be to God for his and his family safety.

We have placed on the altar of God the succession the ACW; a new Bishop will be consecrated February 2018….more later.

We continue to ask those who hacked and plagiarize our website using our information as their own to desist. We ask all to pray God's guidance on them. They will find that success will not come from ill-deeds but through honor and dignity.

Plans are being made for the ACW to return to Africa; an extensive vetting and background check for verification has begun.

Many of you have received classical CDs from us. Thank you for your financial gifts returned in the envelope provided. The gifts were well beyond our expectations. Thank you.

We are rebuilding our Facebook page as our name, not with letters in front or behind. It may not take hold for a while, but continue to visit this page for updates. Its cover page, "I have chosen you".

Let us pray together that God will continue to use the ACW to his will and service.

The PA will be at the Cathedral this week in the morning hours and at St. Bartholomew in Sparta, Illinois in the eve.

We have completed the purchase of St. Matthias in St. George's Grenada West-Indies. It will be consecrated in November.

We welcome our friends in St. Mary's, Georgia a city on Florida's border.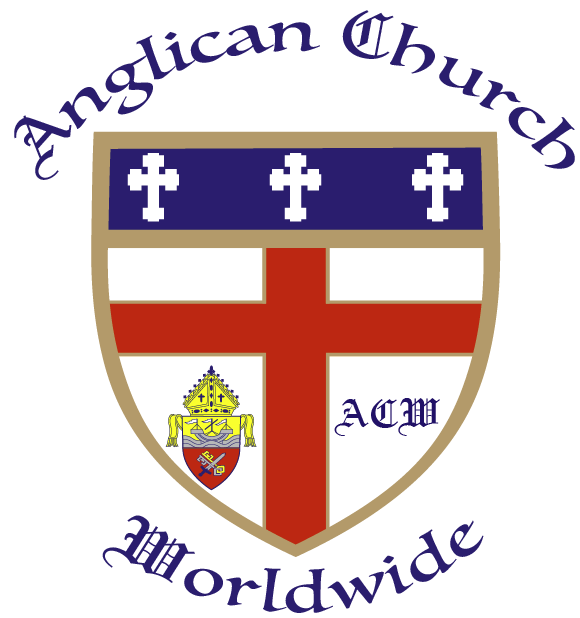 Reaching Out to the World and........ Beyond
Under the Protection of the Cross
Disclaimer: This is the original and authorized version of the Anglican Church Worldwide website.
We assume no responsibility for the contents and/or publication of any site created after our initial publication date.